Mouth Watering Maca Cacao Pie a la TTAC: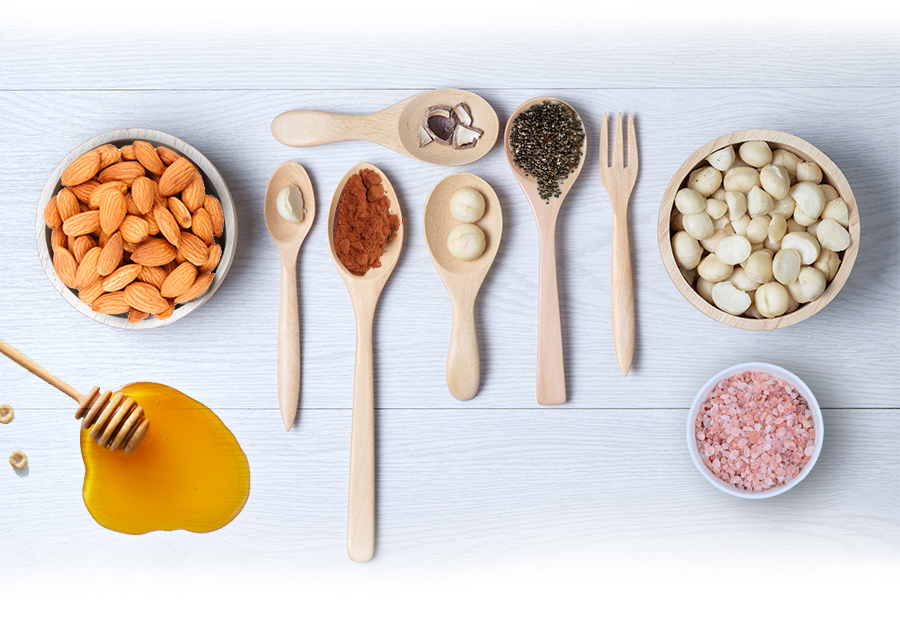 Ingredients
Filling Ingredients:
½ cup raw macadamia nuts (soak 1 hour) OR cashews (soak 2 hours) OR hazelnuts (soak 4 hours), soaked in water
½ cup raw cacao powder OR for a darker chocolate add an additional ¼ cup
½ cup cold pressed coconut oil, liquefied at low temperature on stove top
3 tablespoons or more according to taste of raw honey OR coconut nectar* OR Lakanto**
¼ cup spring or filtered water (only if needed to make a smooth filling)
Coconut flakes, raw cacao nibs, and/or nuts for garnish (optional)
Spices:
1 tablespoon chia seeds
1 tablespoon maca powder***
¼ teaspoon cayenne pepper powder
Quality salt to taste, such as pink or sea salt
Crust Ingredients:
¾ cup raw almonds
½ cup buckwheat flour OR ground flaxseed
1 tablespoon cold pressed coconut oil
1 tablespoon raw honey OR coconut nectar*
Quality salt to taste, such as pink or sea salt
Instructions
Rub a small amount of coconut oil on the bottom and sides of a 9-inch glass pie plate.
Add all the crust ingredients into a food processor or blender and process until a loose cookie dough forms or ingredients begin to stick together.
Place dough mixture in the pie plate and press evenly from the center to the sides and about a half to one inch up the sides. Place in the freezer while preparing the filling.
Place filling ingredients and spices in a food processor or blender and process until smooth, adding water slowly if needed. The filling should be the consistency of thick pudding.
Take crust out of freezer and pour filling into the crust.
Spread filling mixture evenly on the crust.
Place pie back in freezer for two to three hours or until firm. Once filling is firm, cover with plastic wrap and keep in the freezer until ready to serve.
Remove from the freezer and garnish with cacao nibs, coconut, or crushed nuts according to taste. You may need to allow pie to sit for 10 minutes or so before cutting.
Cut into slices and serve. Enjoy
Notes
*Coconut nectar can be found in some specialty grocery stores and is readily available online. Coconut nectar is exceptionally high in enzymes, nutrient rich, and is low glycemic, so it's excellent for a sugar substitute.
**Lakanto (Wholesome Sweeteners Brand) is a one to one sugar substitute available at Whole Foods. This is a superior sweetener for ketogenic diets and low glycemic needs.
***Maca (powder) can be obtained at most health food stores.